Categories:
Other Brands
Is the futuristic bag the next big thing? Are we moving that fast in fashion? Well, we know that a lot of brands have started introducing futuristic handbags including Chanel. Now Louis Vuitton is catching this new wave. So for the Fall Winter 2017 Collection, meet LV's version of futuristic design. It's sophisticated, robotic and so different (for sure!).
The Design
Did this fresh design 'WOW' you when it was first released in the Fall Winter 2017 Ad Campaign or on the Runway? Well, the look is not as chic as the Monogram or Empreinte print, but maybe this design fits best with casual outfits.
The Louis Vuitton futuristic is sophisticated and built with tight lines and streamlined-shape. It's made from embossed Epi leather, which is strong and luxurious leather. This futuristic print has been embellished on the iconic Speedy Bag, but also on the new-signature Twist Bag. There might be more styles available, but the basic principle of the print remains the same.
This futuristic print is built with multiple symbols on the bag. It reminds me of robots in Star wars and the buttons on spaceship. There is also an L and V logo printed in two separated colors. Some parts have remained the same like the original version like the handles on the speedy, the leather zip and the iconic lock. There is even a side-pocket in the exterior for instant-essentials.
The Sizes And Prices
The Louis Vuitton Futuristic print is embellished on different handbags like the Speedy Bag or on the Twist Bag. Each style has their own price tag.
Louis Vuitton Futuristic Speedy 25 Bag
Size: 5.9' x 7.5' x 9.8' (L x H x W) inches
Prices: $2650 USD, $3250 CAD, €1900 euro, £1780 GBP, $22000 HKD, ¥313200 JPY, $3400 AUD.
@Vogue
@Vogue
@Vogue
@Vogue
@Vogue
@Vogue
@Vogue
comnum(0) tbcount(0) tbcount(15)
Categories:
Other Brands
Whenever we see a new tote bag at Prada, we get excited. We think about all the previous tote bag that they have designed, because they were so pretty. For the Fall Winter 2017 Collection, there is another fresh and interesting handbag that you must see. It's called the Prada Box Tote and it's something you've never seen before.
The Design
Recently, Prada has been releasing a lot of 'box' and 'trunk' –inspired handbags. Just look at their Micro Box Bag. The new Prada Box Tote is chic and streamlined. It's designed with smooth and curvy body. The look is a mix of a tote bag and a minaudiere as it features a rare turn-lock closure.
The sides remind me of the Frame Bag, which is solid. The top comes with two long double handles and there is logo engraved on the clasp. The sides also showcase the color of the interior and it's refined with a golden plate.
The interior
The bag opens like a cosmetics box – when it's open it will reveal all the interior. Inside you will find three pockets including one with a zipper closure. The center pocket is crafted with a spring hinge closure (like a clutch or minaudiere bag). It's quite unique considering how its put together.
The Sizes And Prices
Measuring 20.5 x 14 x 13 cm, priced at $4450 USD, €3100 euro, £3050 GBP via Prada boutiques.
More Images
comnum(0) tbcount(0) tbcount(14)
Categories:
Other Brands
Leading model Frida Aasen teams up once again with photographer Asa Tallgard for the October 2017 issue of ELLE Norway. The face of Elisabetta Franchi embraces denim styles for the fashion editorial. Styled by Petra Middelthon, Frida looks casually chic in jeans from brands such as Rag & Bone, Diesel and Replay.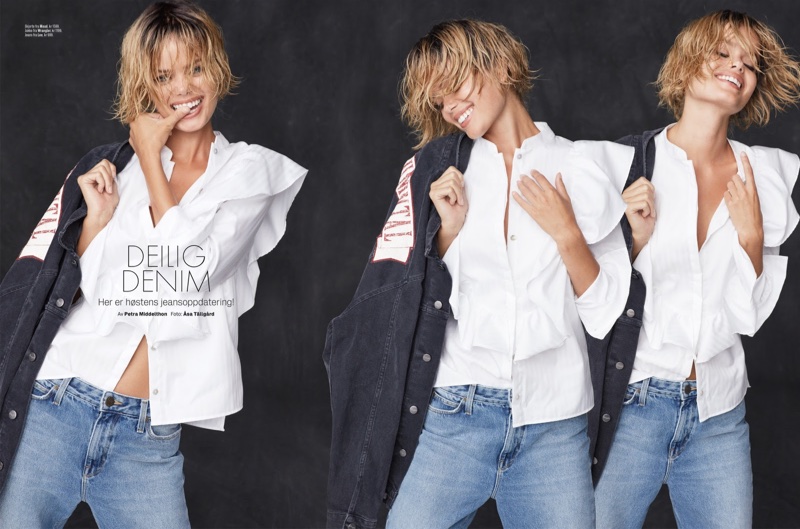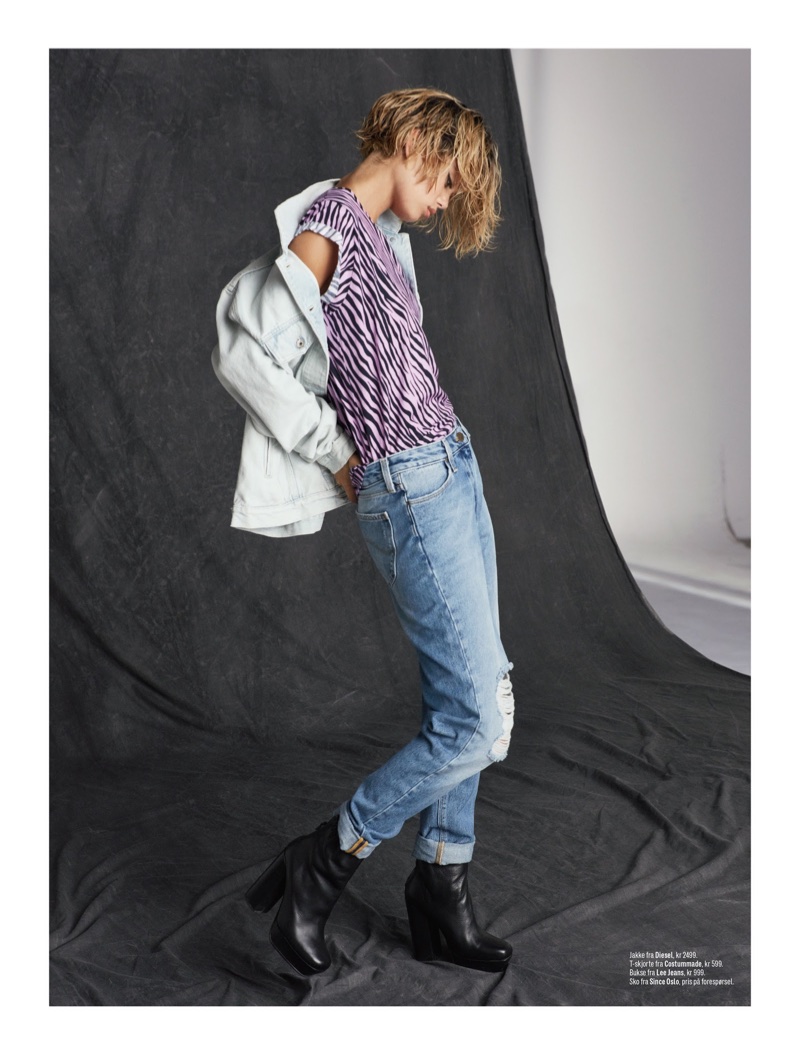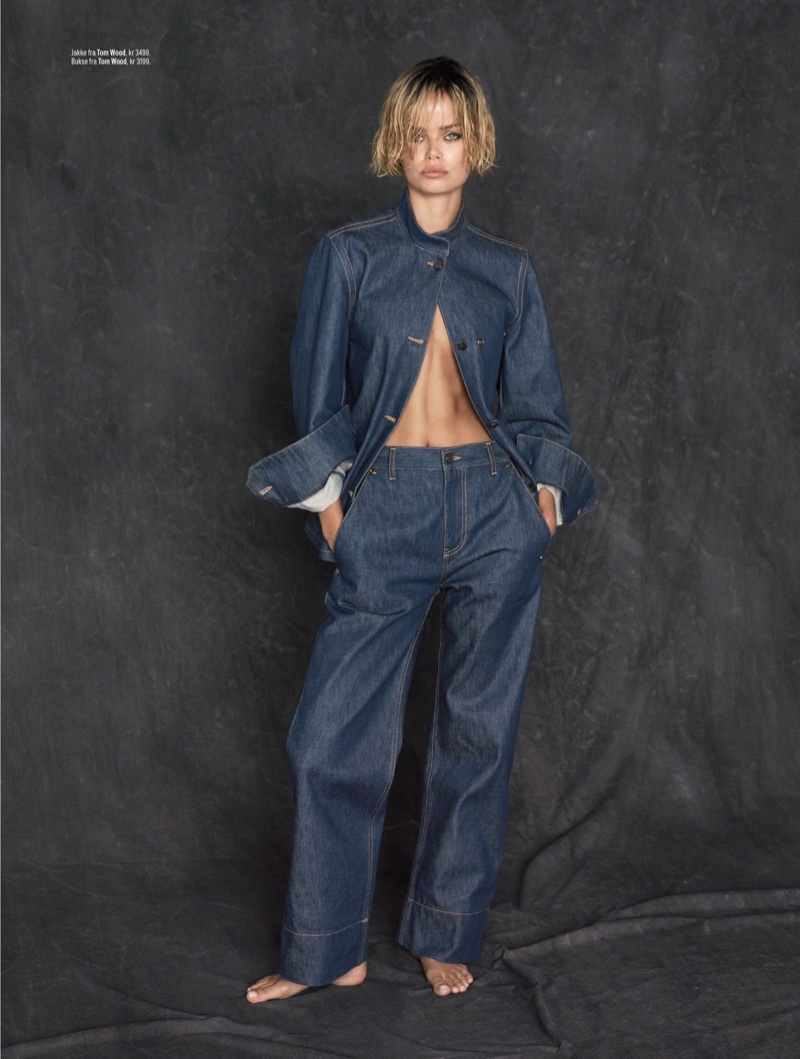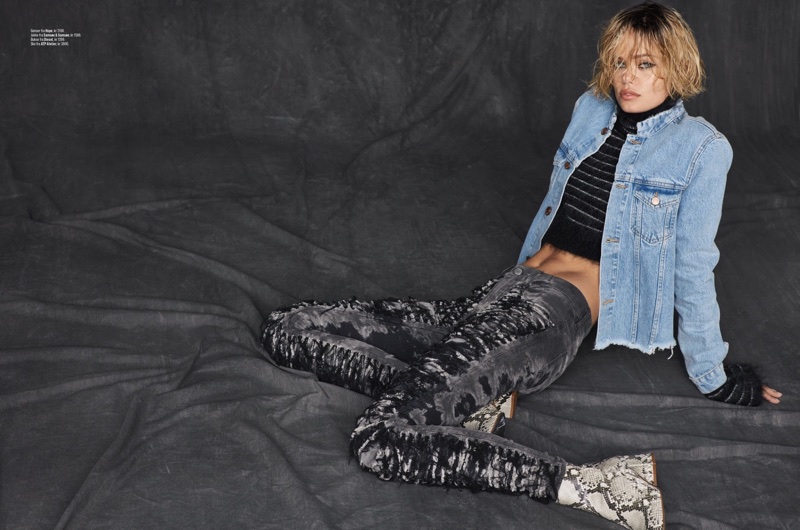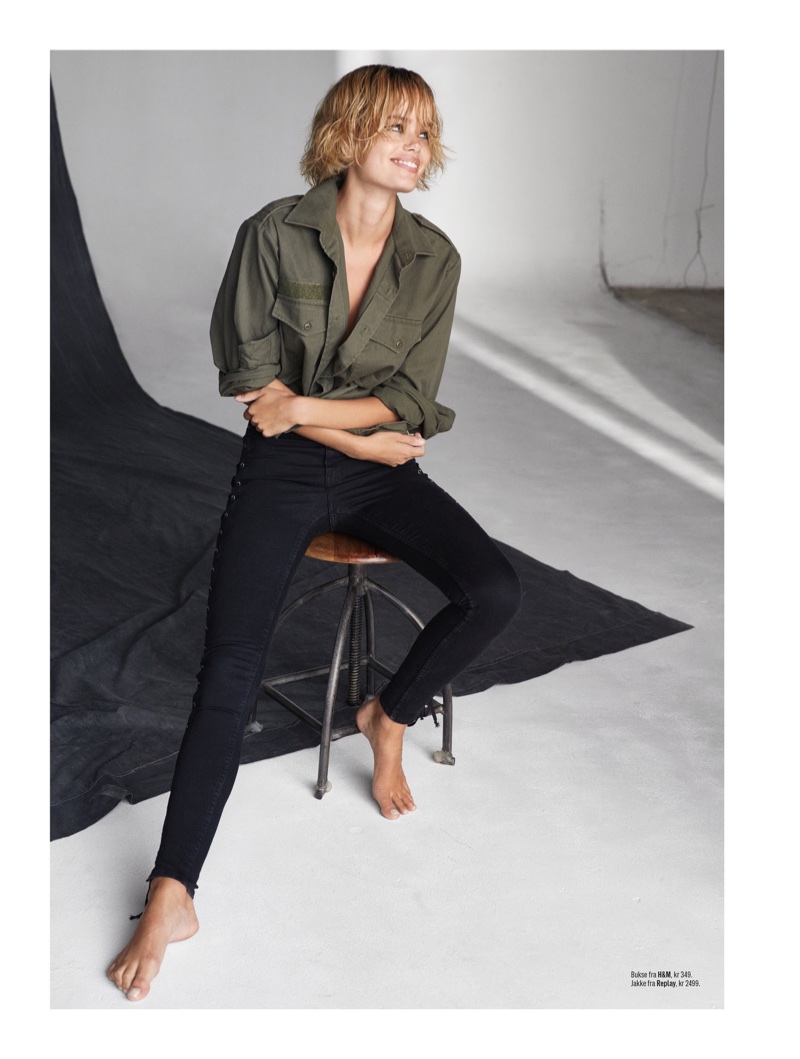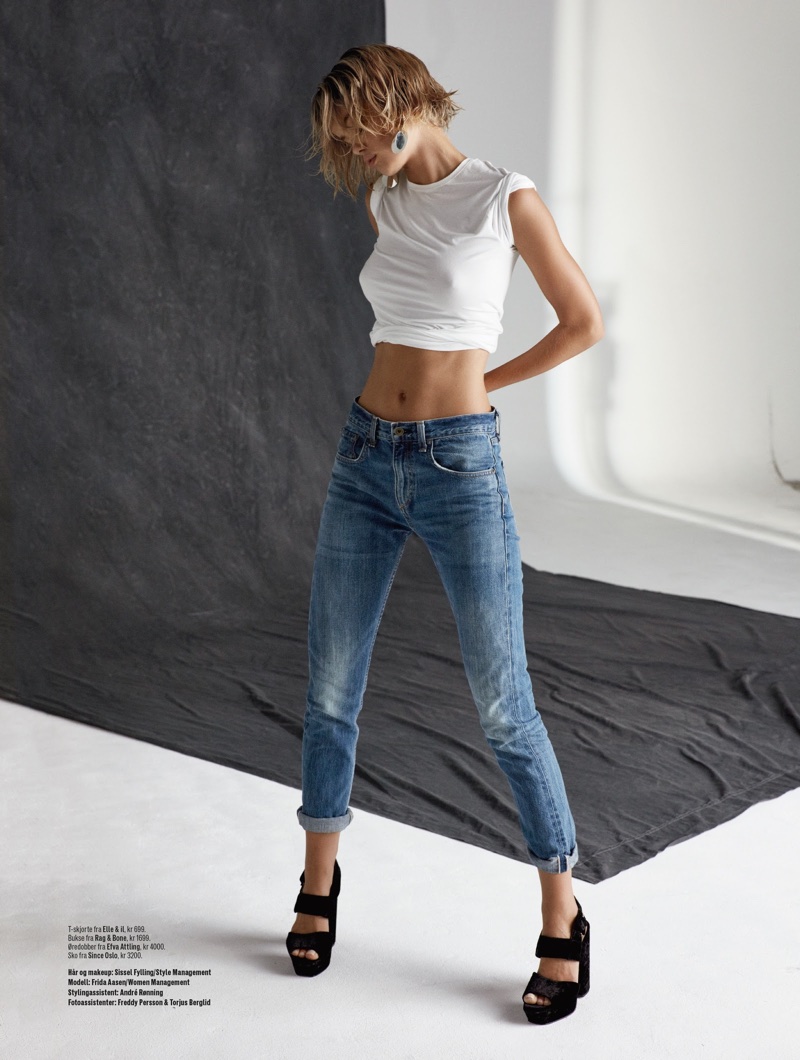 comnum(0) tbcount(0) tbcount(10)
Categories:
Other Brands
Eniko Mihalik is a vision of pure elegance on the September 2017 cover of ELLE Serbia. Photographed by Greg Swales, the blonde beauty wears a windowpane print shirt and grey skirt from Monse. In the accompanying spread, Eniko wears sophisticated styles from the fall collections. Stylist Arnold Milfort dresses the Hungarian beauty in fashion from Dolce & Gabbana, 3.1 Phillip Lim, Michael Kors and more.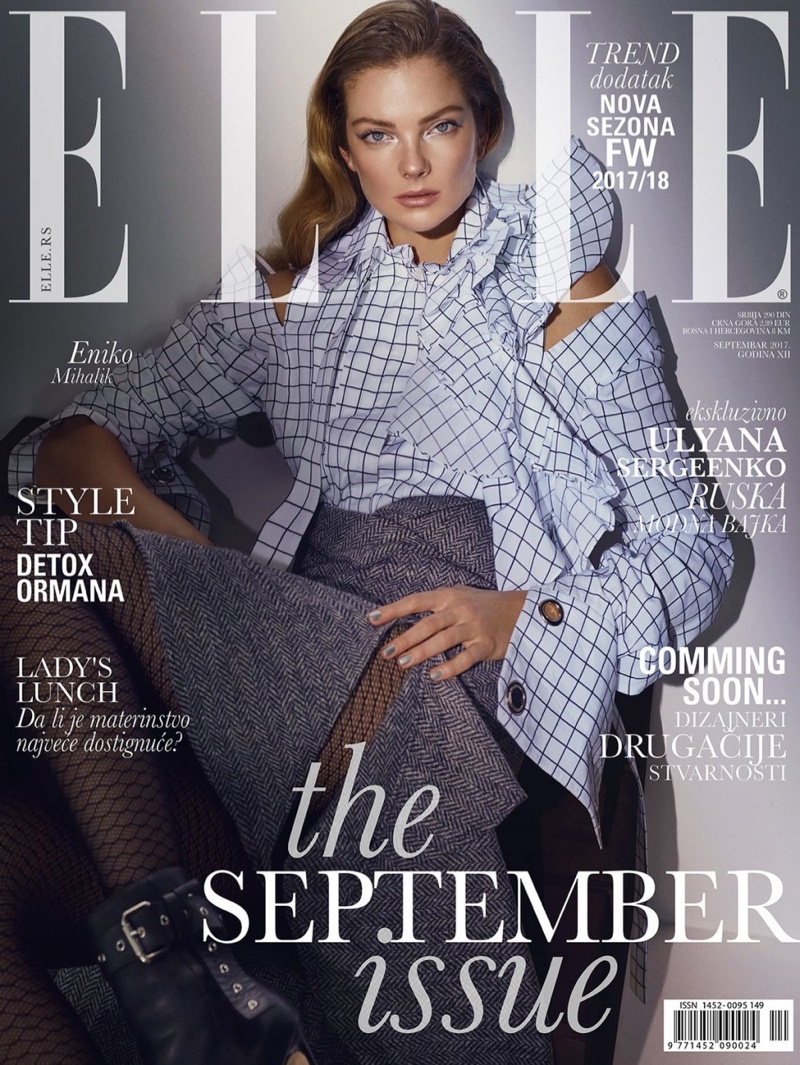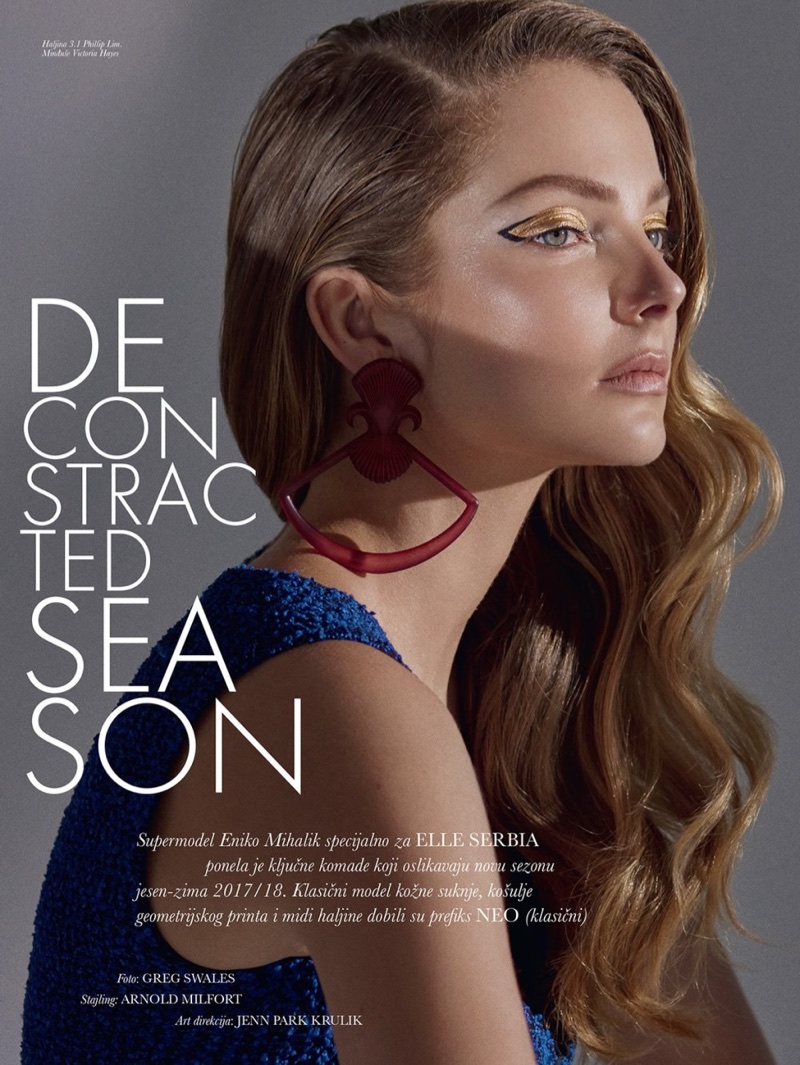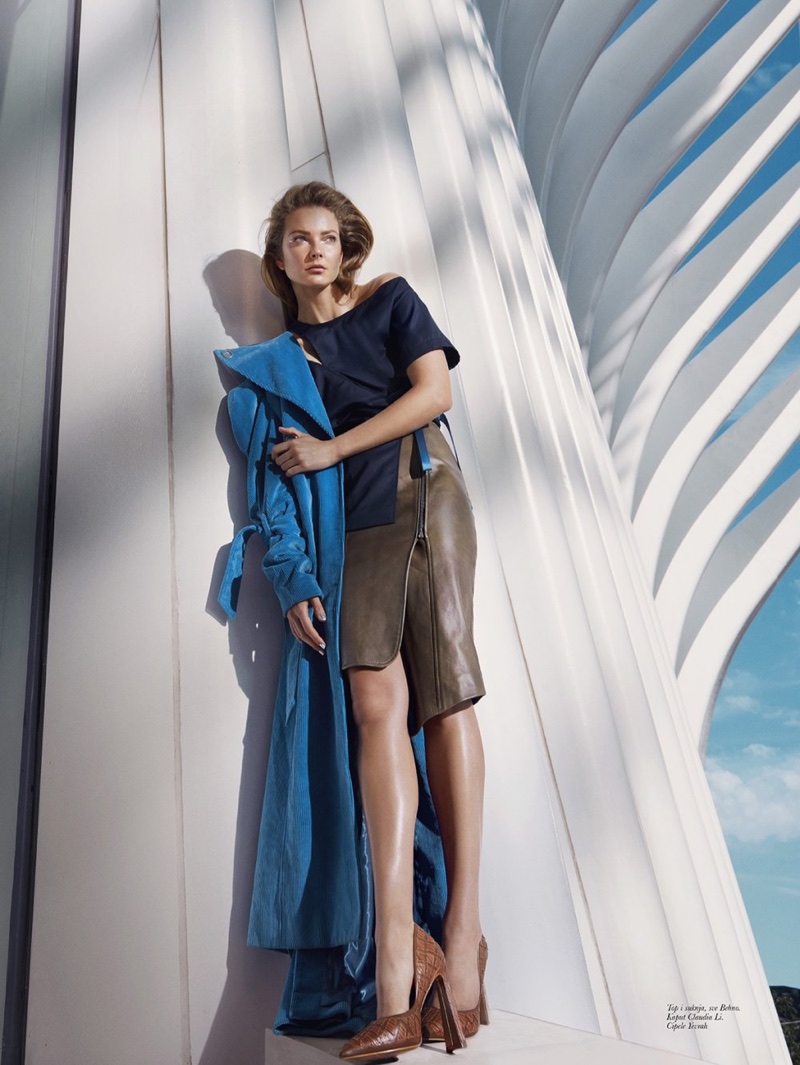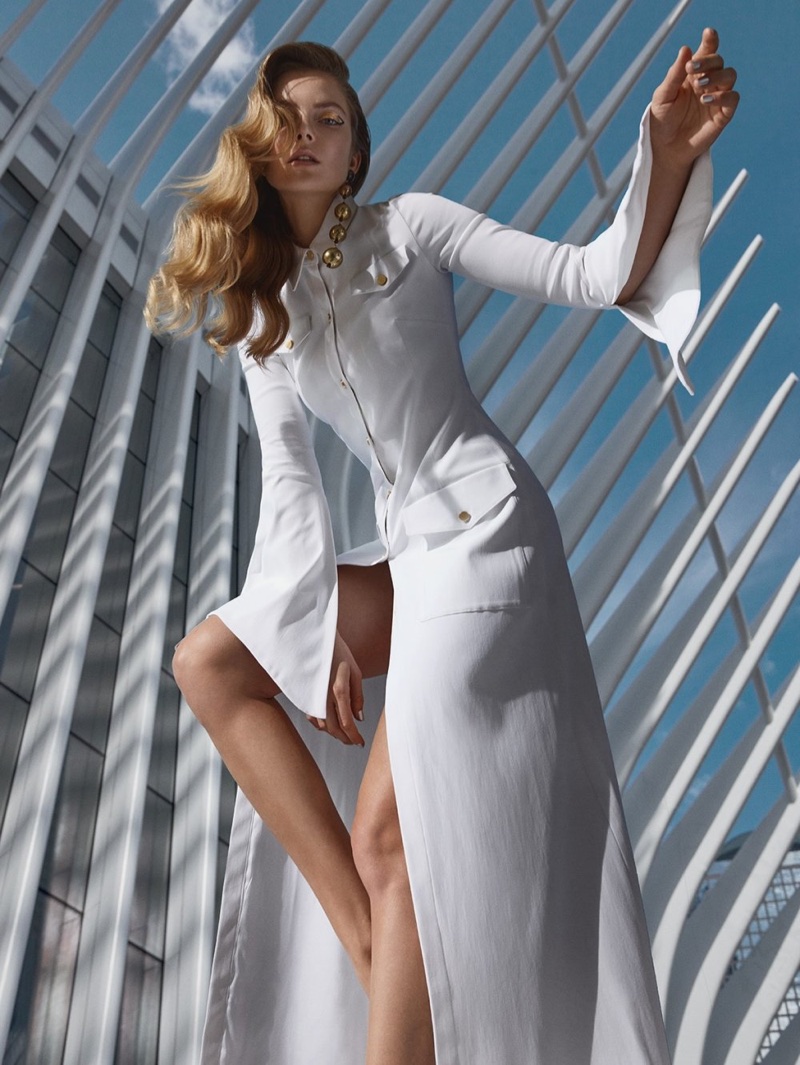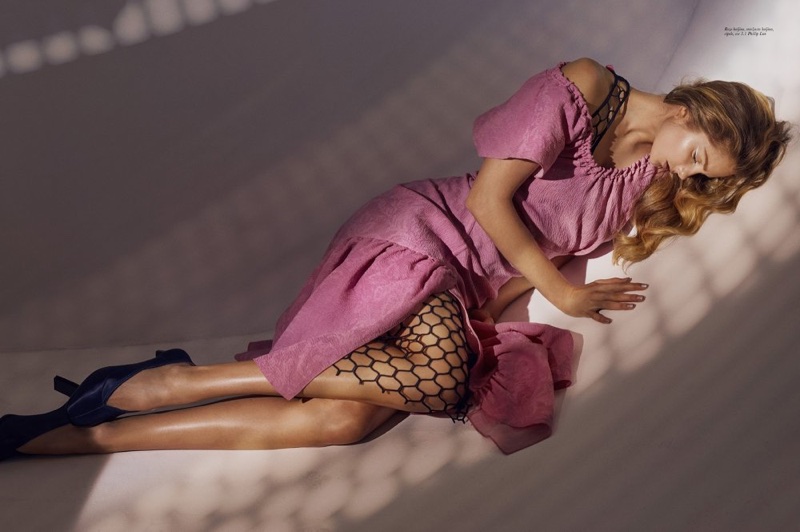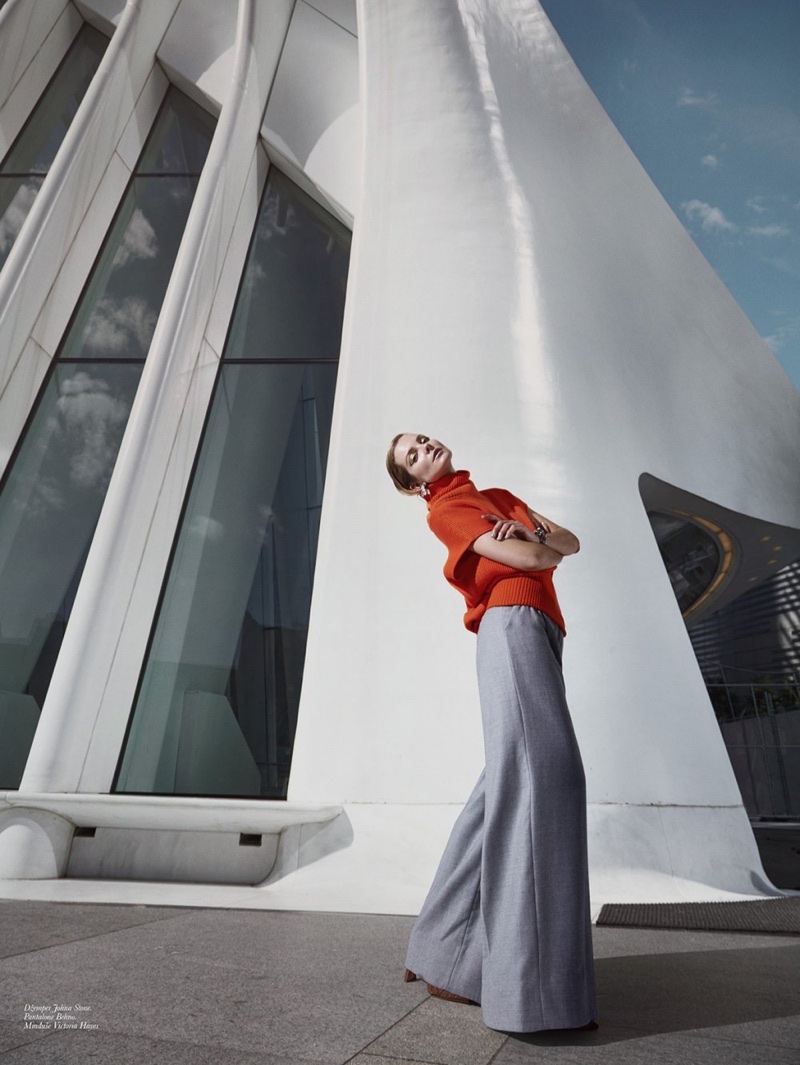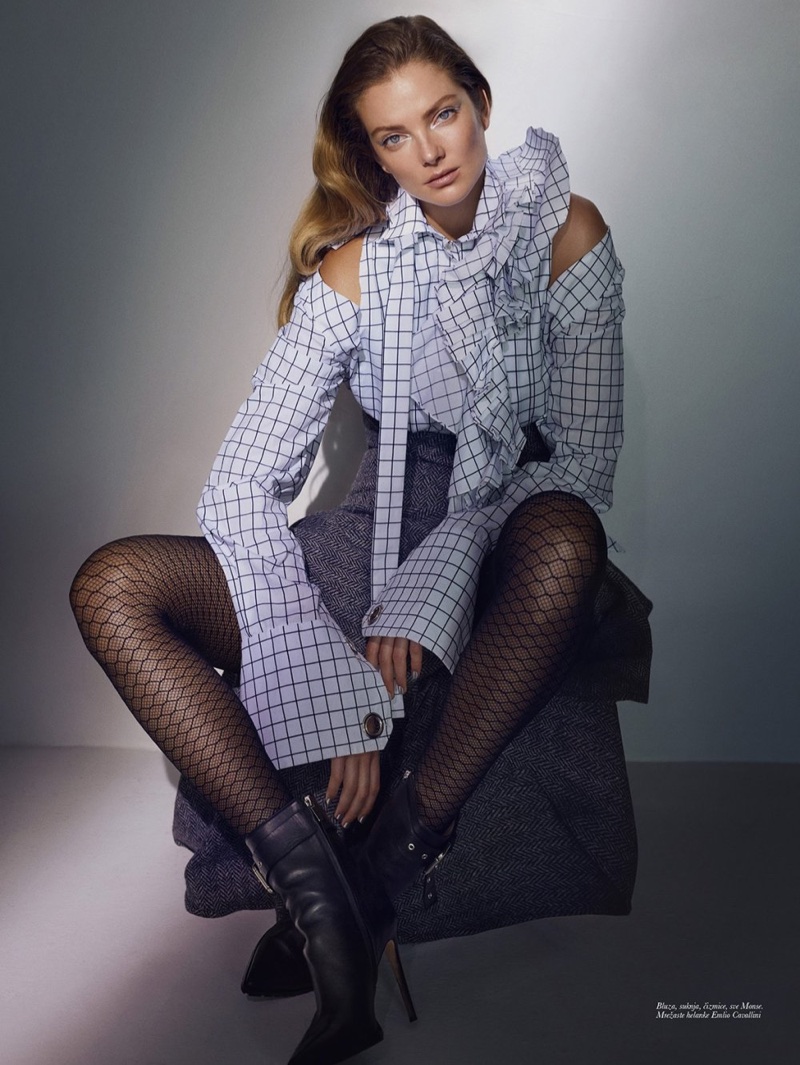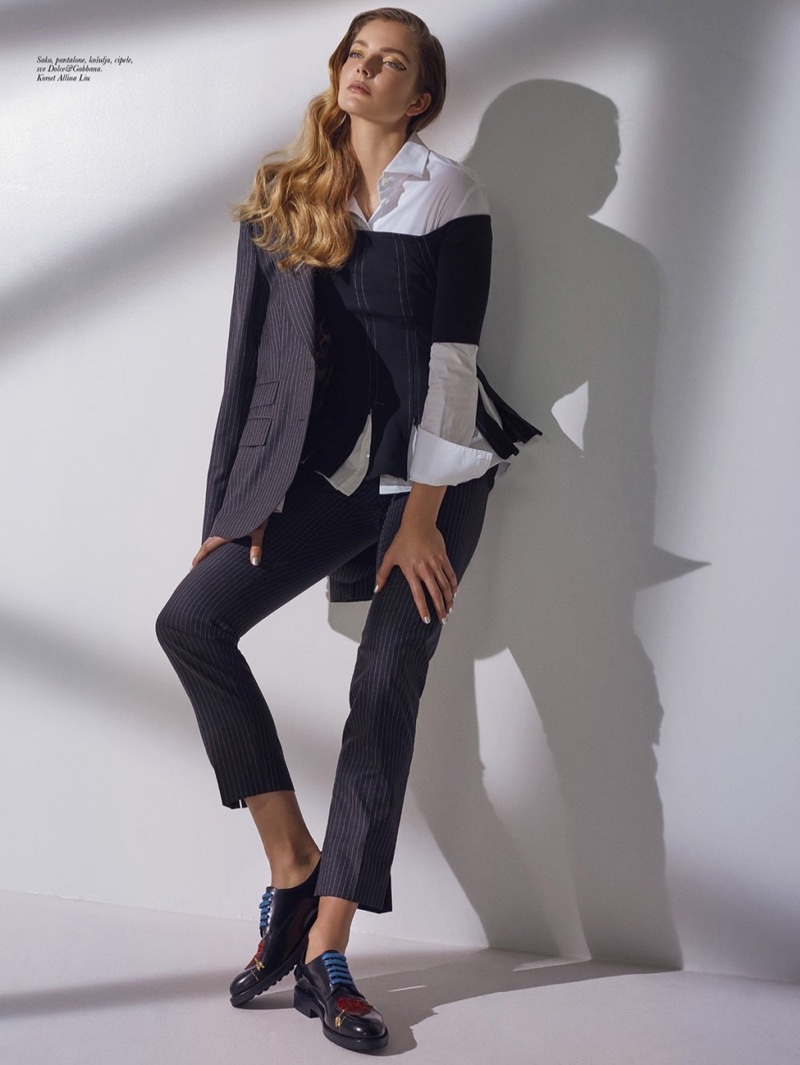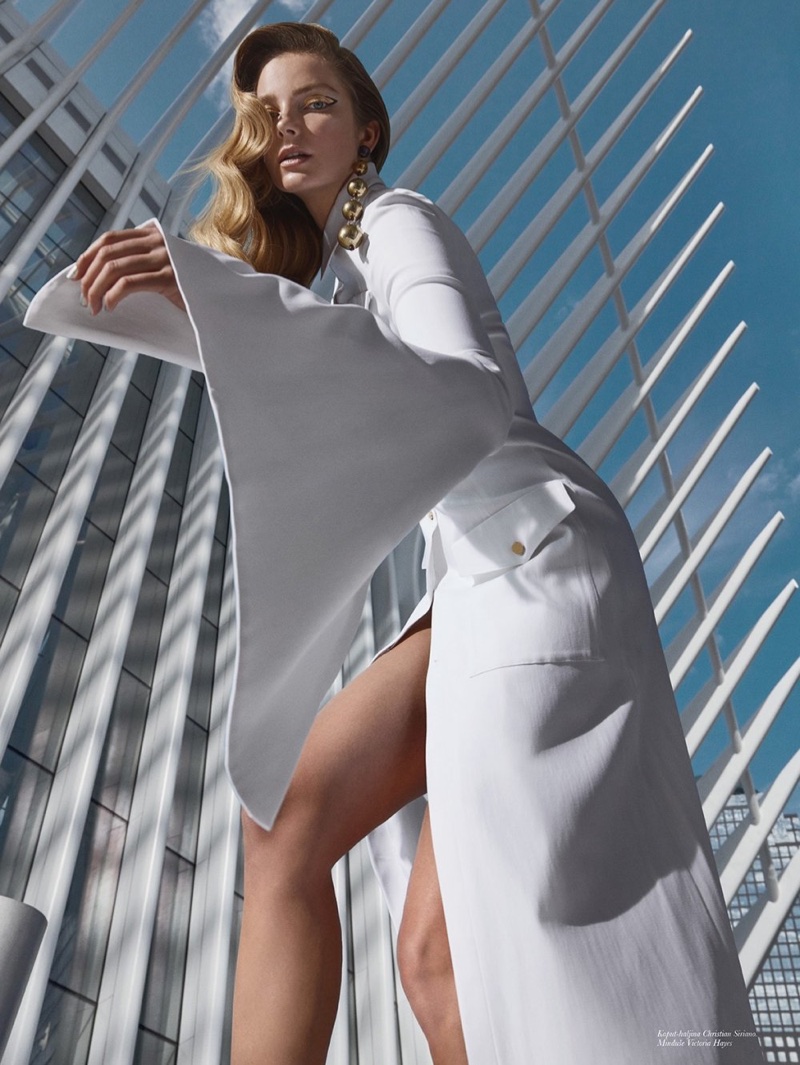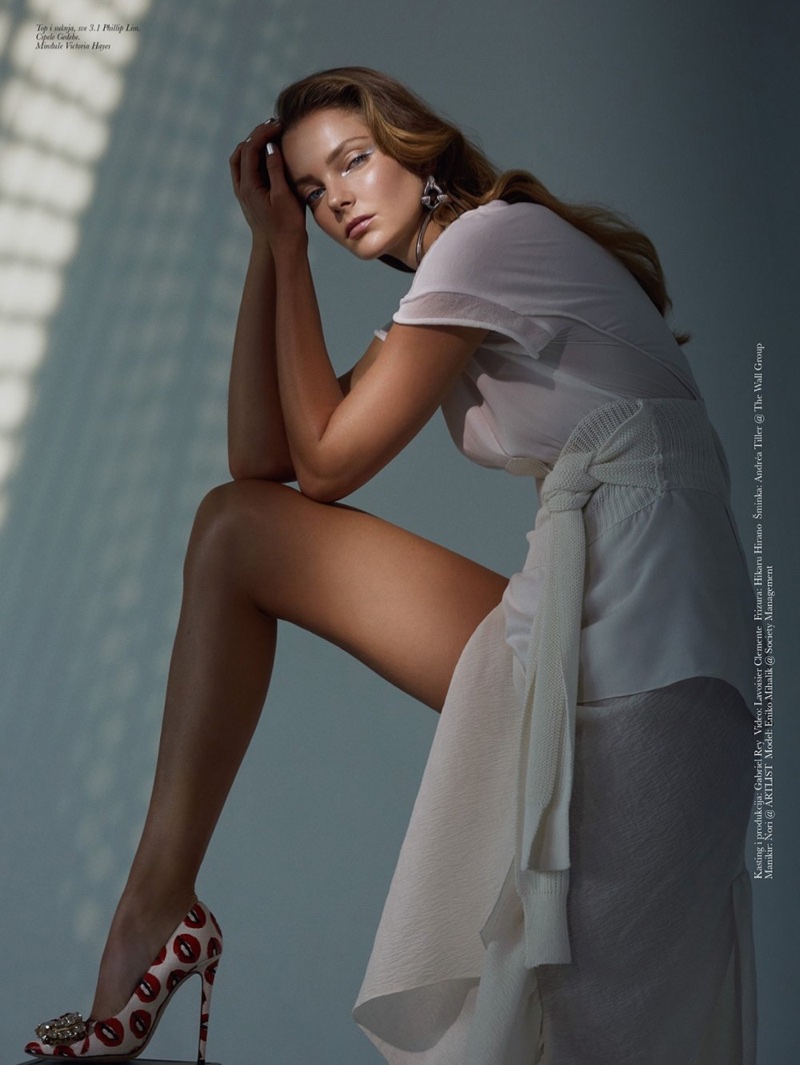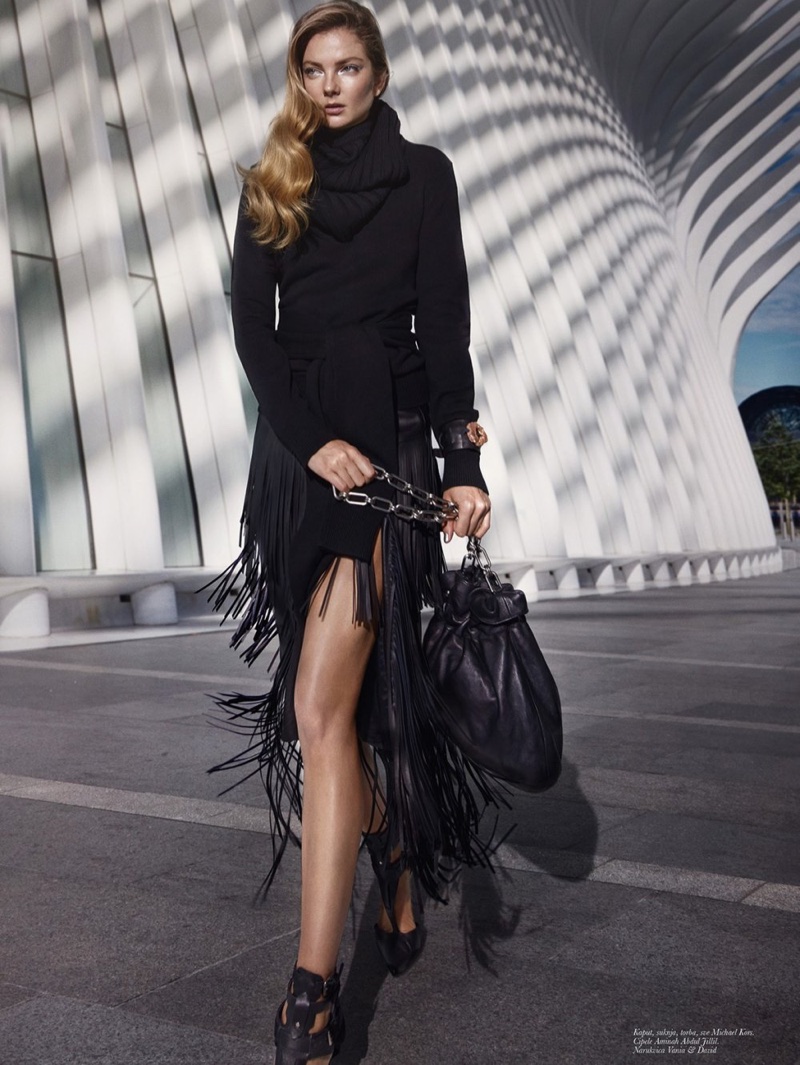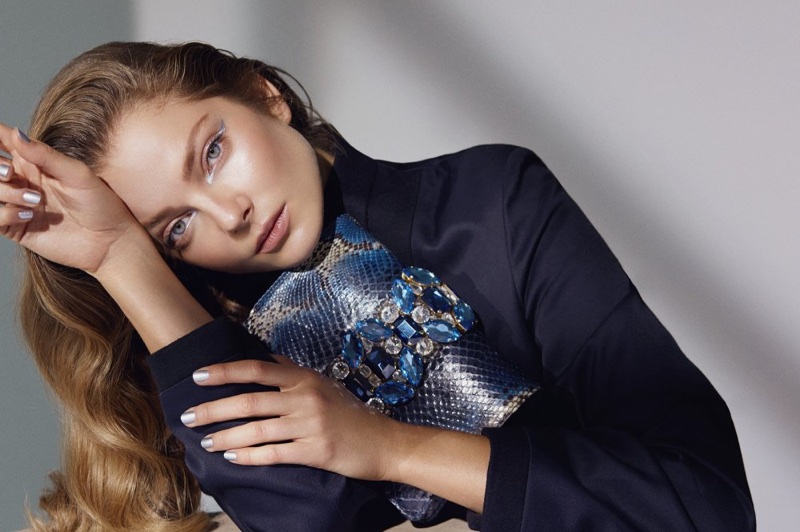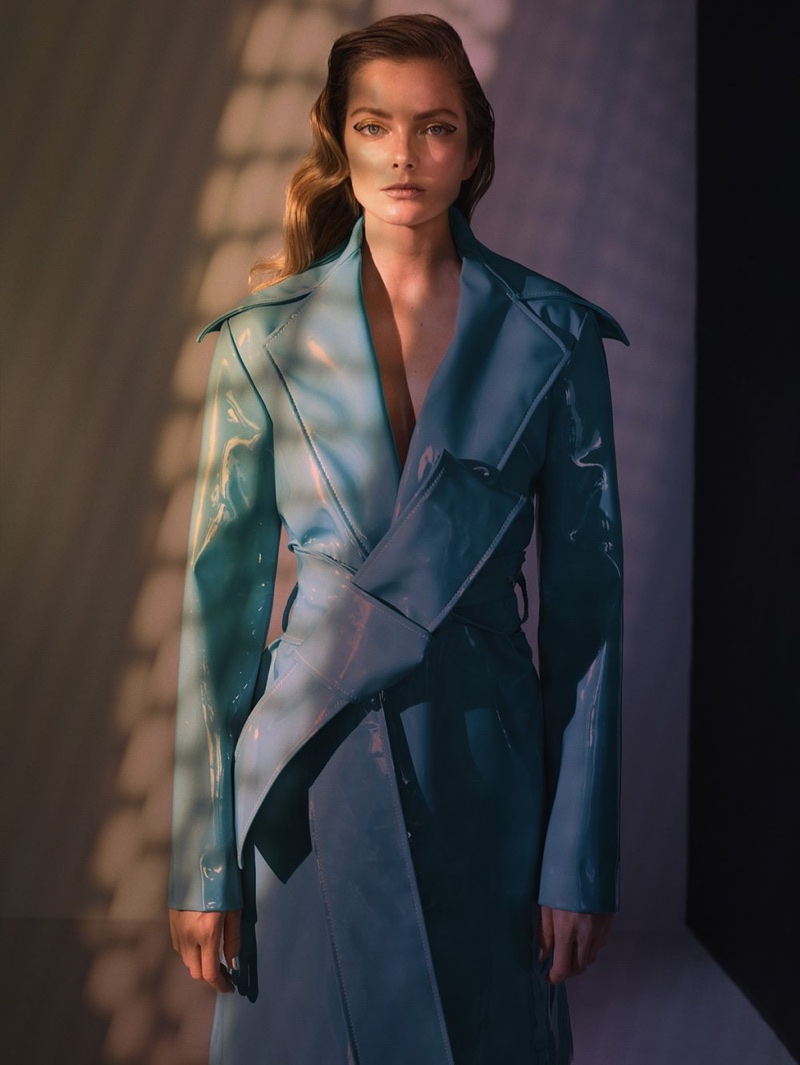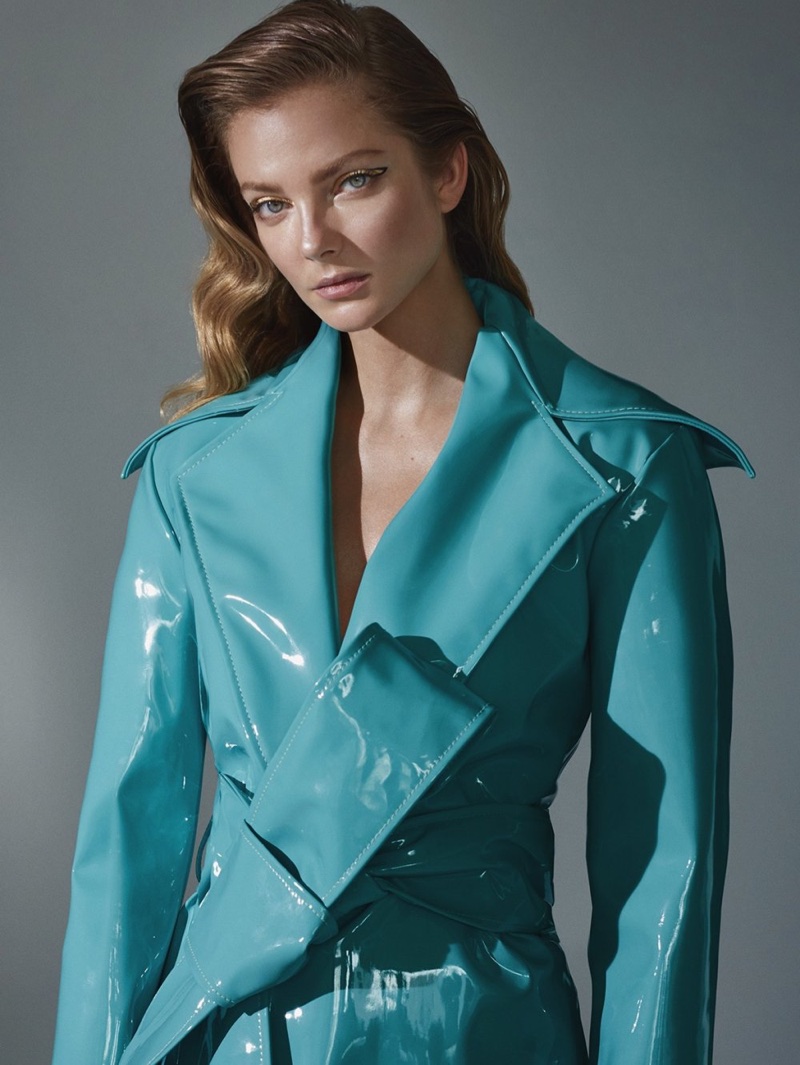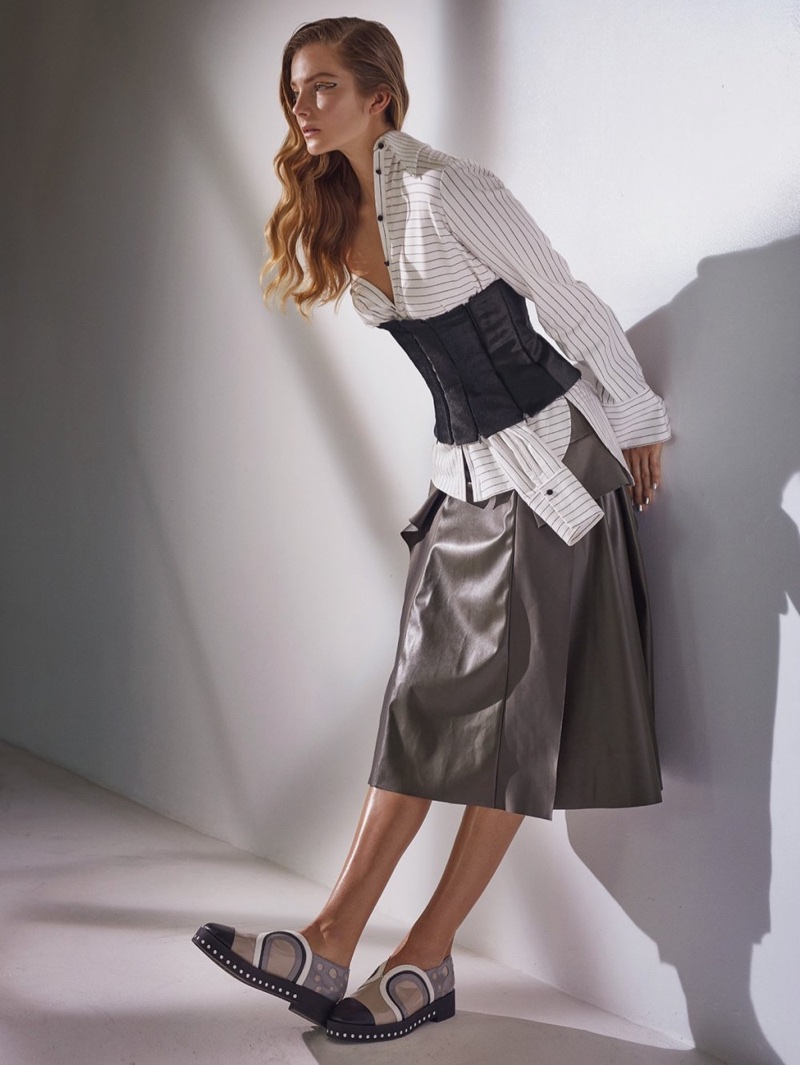 comnum(0) tbcount(0) tbcount(59)
Categories:
Other Brands
Discover the
Nike x A.L.C.
sneaker collaboration
Iconic footwear brand Nike and fashion label A.L.C. have teamed up on a limited-edition sneaker collaboration. The capsule line features an update on the classic 'Cortez' style. The sneaker comes in three different colorways ranging from a white and beige combo, terra/blush and dark grey. Influenced by A.L.C.'s neutral color palette for fall 2017, the shoes get updated with long laces and inspiration quotes on the footbeds. Discover more of the Nike collaboration below and shop more at Nordstrom.com.
Related: Bella Hadid Brings Back a Classic Nike Sneaker from the 70's
NIKE X A.L.C. SNEAKER COLLECTION
Nike x A.L.C. Classic Cortez Sneaker in Grey
$100
The Cortez sneaker gets an update with snake-print heel tabs and a dark grey colorway.
Nike x A.L.C. Classic Cortez Sneaker in White
$100
Nike teams up with A.L.C. founder Andrea Lieberman on this limited-edition sneaker.
Nike x A.L.C. Classic Cortez Sneaker in Terra/Blush
$100
A dusty pink sneaker will add a pop of color to just about any outfit.
comnum(0) tbcount(0) tbcount(99)
Categories:
Other Brands
Looking for some plans, how about staying inside for a night of movie watching on Netflix? And if you are in the mood for something fashion related, take a look at our list of six amazing fashion movies to stream now. From informative documentaries to dramatic stories, these Netflix films are sure to grab your interest.
YVES SAINT LAURENT (2014)
A look at the early career of French designer Yves Saint Laurent who began as a designer at Dior. The film tells the story through the eyes of his partner in life and business, Pierre Bergé. Capturing his addiction and breakdown, it's an interesting watch for those who want to learn more about Saint Laurent's personal life.
JEREMY SCOTT: THE PEOPLE'S DESIGNER (2015)
FRESH DRESSED (2015)
Hip-hop has influenced fashion in a major way from commercial brands to high fashion houses. And the documentary 'Fresh Dressed' shines a spotlight on urban style and its roots in the African-American community. Directed by Sacha Jenkins, the film features appearances with names like Kanye West, Pharrell Williams and André Leon Talley.
IRIS (2014)
In her 90s, Iris Apfel has become a fashion icon in the New York City scene. She became well-known for her trademark round glasses, colorful looks and layered jewelry. Directed byAlbert Maysles, the documentary tells the story of the woman behind the glamour and inspires with its positive message.
WOMEN HE'S UNDRESSED (2015)
Costume designer Orry-Kelly dressed some of the silver screen's brightest stars including Bette Davis, Jane Fonda,Marilyn Monroe and Natalie Wood. This documentary, directed byGillian Armstrong, dives deeper into the Australian's life. If you are a fan of Old Hollywood fashion, this movie is an absolute must-see.
THE FIRST MONDAY IN MAY (2016)
The Met Gala is often referred to as the most star-studded red carpet event. Celebrities from the world of fashion, music, television and film hit the red carpet in designer looks. 'The First Monday in May' takes a behind-the-scenes look at the 2015 Met Gala with the theme of 'China: Through the Looking Glass'. Directed by Andrew Rossi, it features fashion heavyweights such as Anna Wintour, Karl Lagerfeld and John Galliano.
Categories

New Posts

Hot Posts

Tag Cloud